Shopping For The Best CBD Oils For Pain Management?
If you are in search of a natural remedy for your acute or chronic pain, this is it. Besides helping you manage acute pain caused by injuries, CBD products also help with chronic conditions like arthritis and migraine. So, here's our list of the best CBD oils for pain management and tips on how to shop wisely.
Wait! What's CBD?
CBD has gained quite a momentum in recent years. But, if you are still unaware of what the hype is all about, CBD is short for cannabidiol.
It is a naturally occurring substance found in the cannabis plant and is known to help with conditions like acute/chronic pain, anxiety, depression, insomnia etc.
BEST CBD OILS FOR PAIN MANAGEMENT
Relieve CBD Oil by Mission Farms CBD
Available in a delicious vanilla-mint flavor, Relieve CBD Oil by Mission Farms CBD is a synergetic blend of full-spectrum CBD extracts and essential oils.
It is an amazing herbal remedy to calm inflammation, reduce discomfort and soothe aches. This pharma-free solution is hand-crafted with organically grown US hemp extracts and eases your mind, body and soul.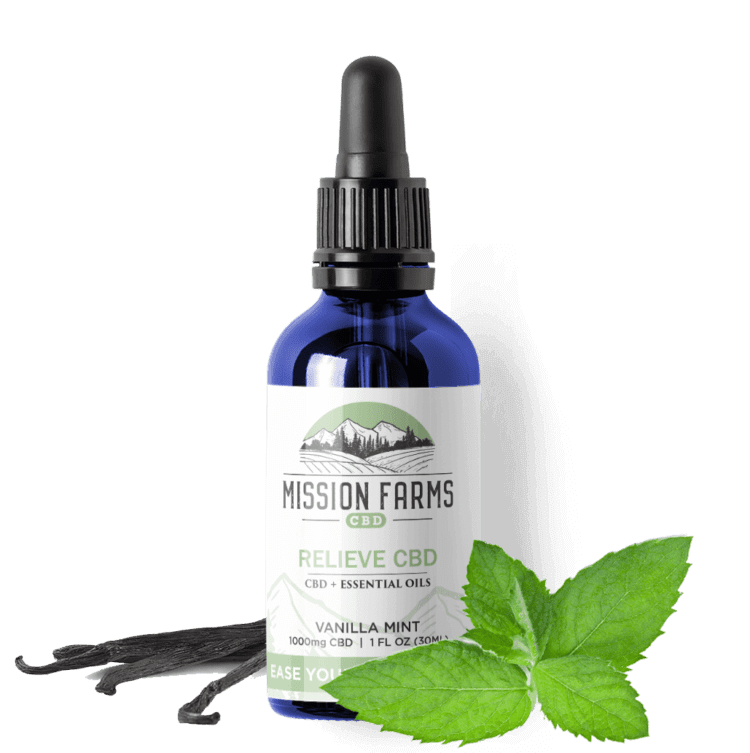 What's more?
This product is non-addictive, chemical/solvent-free, non-psychoactive and is bottled with ingredients like-
• Whole Hemp Extract
• Organic Peppermint Essential Oil
• Organic MCT Coconut Oil
• Organic Rosemary Essential Oil
• Organic Clove Essential Oil
• Organic Mint and Vanilla Flavoring
Soul Addict Hemp CBD Elixir
Intended to help you go pure zen, Soul Addict Hemp CBD Elixir is a blend of vegan full-spectrum CBD, essential oils and virgin hemp seed oil.
This product is third-party tested and aims to empower your wellness journey by relieving pain, stress and anxiety. In addition, it helps keep you calm and focused throughout the day.

It can be used during the day or at night. You can mix few drops with your tea, coffee, smoothie or salads. You can even bake some CBD brownies or consume it sublingually.
Blueberry CBD Oil by Kats Botanicals
Packed with refreshing extracts of blueberry, full-spectrum hemp extract, natural flavoring, MCT coconut oil and ethyl alcohol, Blueberry CBD Oil by Kats Botanicals is one of the best CBD oils for pain management.
Its delicious flavor helps you manage muscle/joint pain by reacting with the body's endocannabinoid system.

Each bottle of Kat Botanical's Oil-
• Contains only US-grown hemp
• Contains Non-GMO ingredients
• Follows natural farming practices
• Is organic
• Is lab tested for purity and potency
• Contains less than 0.3% THC
In addition to helping with pain, it also reduces stress, increases concentration, keeps you more focused throughout the day and prevents cognitive decline.

HOW TO SHOP?
It's no secret that the CBD industry is highly unregulated. So, while you shop for the best CBD oils for pain management online, here are some tips you must follow to make the right choice-
• Choose a well-known brand.
• Shop only organic products.
• The product must come with a Certificate of Analysis (COA) from a third-party lab.
• It must only contain US-grown hemp.
• THC level should always be less than 0.3%.
• Make sure you read the label properly, especially if you are allergic or vegan.
It's preferable to stay away from local stores while shopping for the best CBD oils for pain, as the label might not be accurate. Instead, always select a trustworthy brand.