How to Comfort a Restless Dog Using CBD?
Anxiety can be quite daunting, not only for humans but also for our pets. Whether it is a regular visit to the vet, the sound of firecrackers or staying alone at home, anxiety can make our dogs restless, agitated and uncomfortable. So, how to comfort a restless dog without making them vulnerable to the side-effects of anxiety pills?

CBD might be the solution to all your woes.
CBD for Dogs?

CBD is one of the fastest-growing health trends that claim to provide relief from numerous ailments without any side effects. Factually speaking, CBD or cannabidiol is a chemical compound extracted from the cannabis plant, also known as the marijuana plant. However, though CBD and marijuana might have the same origin, they are poles apart. Unlike marijuana, CBD is non-intoxicating and non-addictive. The market is filled with CBD products like CBD oils, tinctures, capsules, concentrates, gummies, chocolates, soaps and even bath salt. However, it's not only humans who can benefit from CBD. Your furry best friends can also experience a sense of relaxation and calm through CBD dog treats and tinctures.
How Can CBD Calm Your Restless Dog?

Like humans, your poochies, too, have an endocannabinoid system (ECS).
ECS is a large network of neuroreceptors that receive signals from different stimuli. The system works to enhance mood, regulate sleeping patterns and improves appetite.

CBD reacts to your dog's ECS and improves their mood, eases discomfort and brings a sense of calm. It also relieves discomfort caused due to pain. CBD treats also comes with anti-pain and anti-inflammation properties.

CBD Dog Treats For A Restless Dog

Looking for the perfect CBD pet treat? We have compiled the perfect list of treats featuring the best CBD products for your lovely poochies.
The Calming Kit with CBD by The Anxious Pet
Confused about what is best for your dog? Here is the kit containing all the needed products to keep your pet's anxiety at bay. This calming collection includes-
• 8oo mg CBD Oil
• Relax and Roll CBD Soft Chews
• Relax and roll CBD Bars

All these products help reduce acute anxiety without making them feel drowsy or sleepy. They also ease discomfort, supports the immune system and reduce skin irritation and inflammation.
CBD Doggy Nugs by CBD American Shaman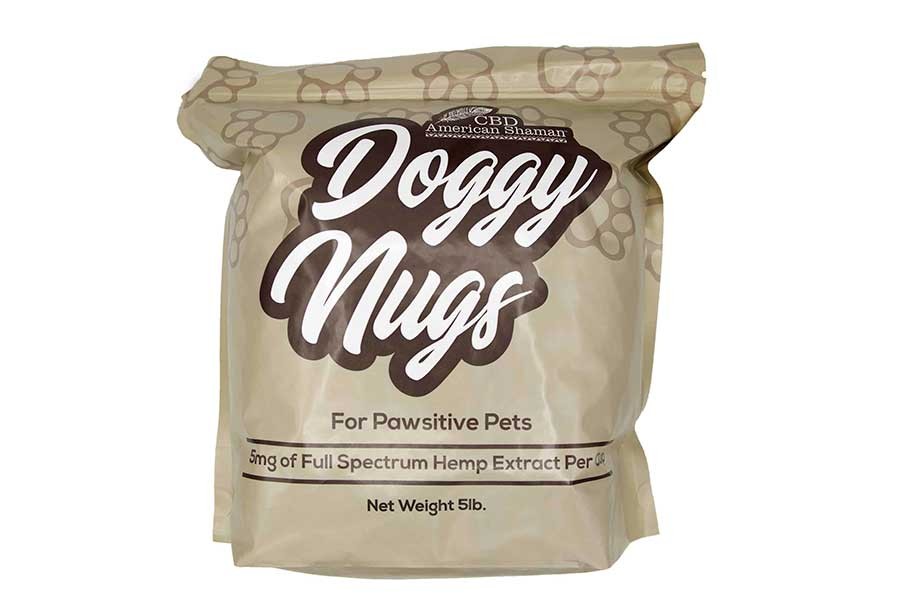 Made with real chicken, this fun treat will let your dog's tail wagging all the time. Made for "pawsitive" paws, this pack of full-spectrum hemp extract is perfect to comfort a restless dog. Besides being absolutely delicious and delightful, they also support brain activities and the immune system and helps with pain.